1.WHEAT STRAW is composed of straw, rice husk and other nafural renewable plantfibers and polymer resins. it is a new environmental friendly composite materiawith the similar properties to ordinary plastic, It is suitable for most of cosmetic package and hotel dry amenities.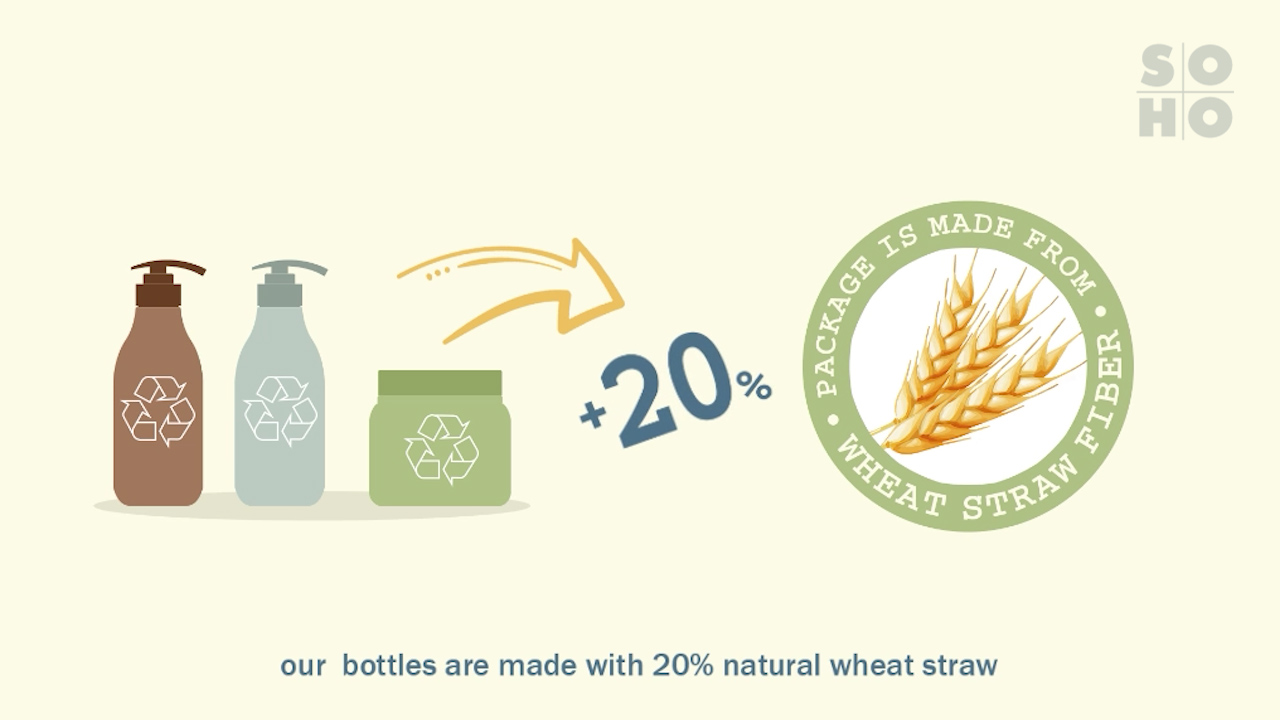 2.  Advantage of WHEAT STRAW product solution
@ Use 20% straw instead of plastic.
@ Safe and stable in cosmetic package and dry amenities
@Nature and nice appearance.
@Customized in multiple colors.
3. WheatStraw product are widely used in jar, bottle , tube, bags...
Join us, and let's turning waste into treasure  !! 
W. www.yzsoho.com
E:  sales@yzsoho.com
T:  +86-0514-85559281